Like cupcakes, Porchetta has become a staple among foodies. Both leave you with a bit of guilt, but porchetta  strikes me as more of a genuine delicacy, In Italy, the porchetta consists of a whole deboned roasted pig. Our version in America is a belly of pork wrapped around a loin that's seasoned with a garlic herb paste. Recently I decided to make it at home.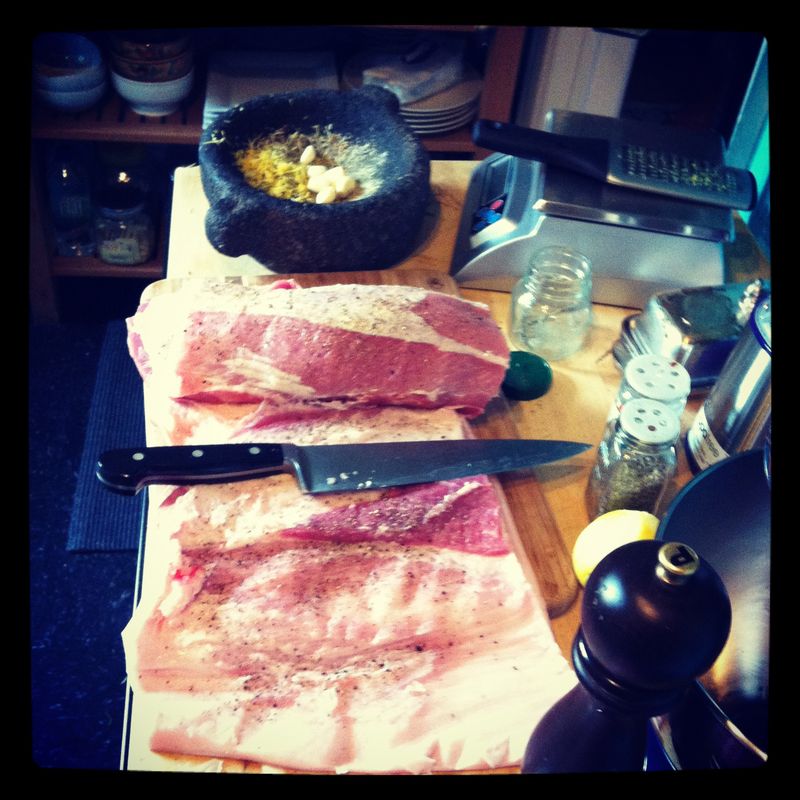 I've had mediocre specimens of porchetta before, served on bread, with just some drippings of fat to help swallow down what is usually an overcooked rendition of this traditional favorite.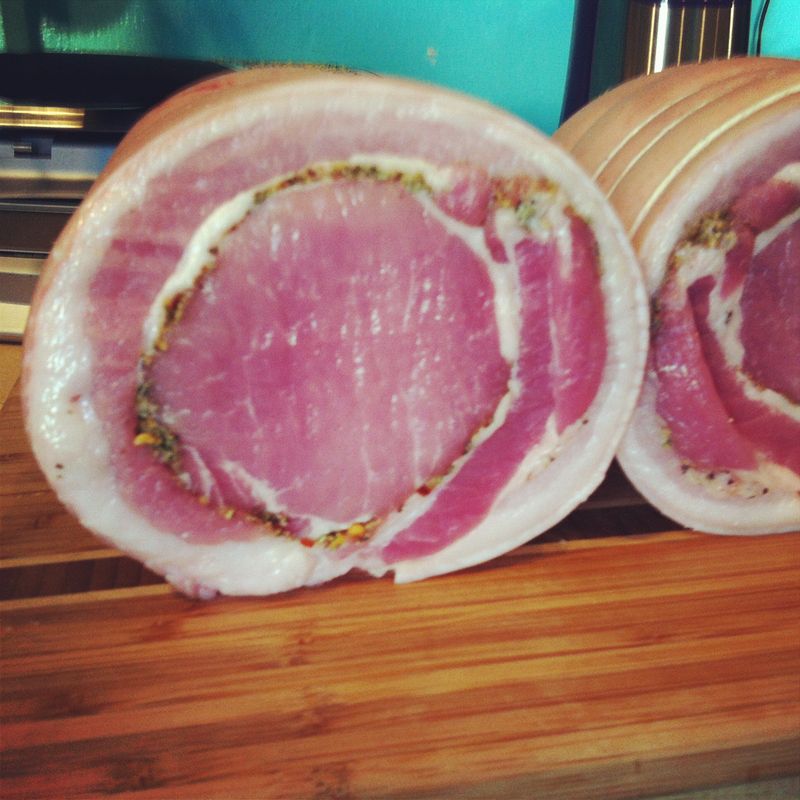 Even though it's a faux pas to use any tools other then a mezzaluna to chop the herb paste, according to Sara Jenkins of Porsena and Porchetta. I was reprimanded for using a stone mocajete, or mortar and pestal to crush my paste…worked wonders really, besides, it's a throw back to prehistoric times.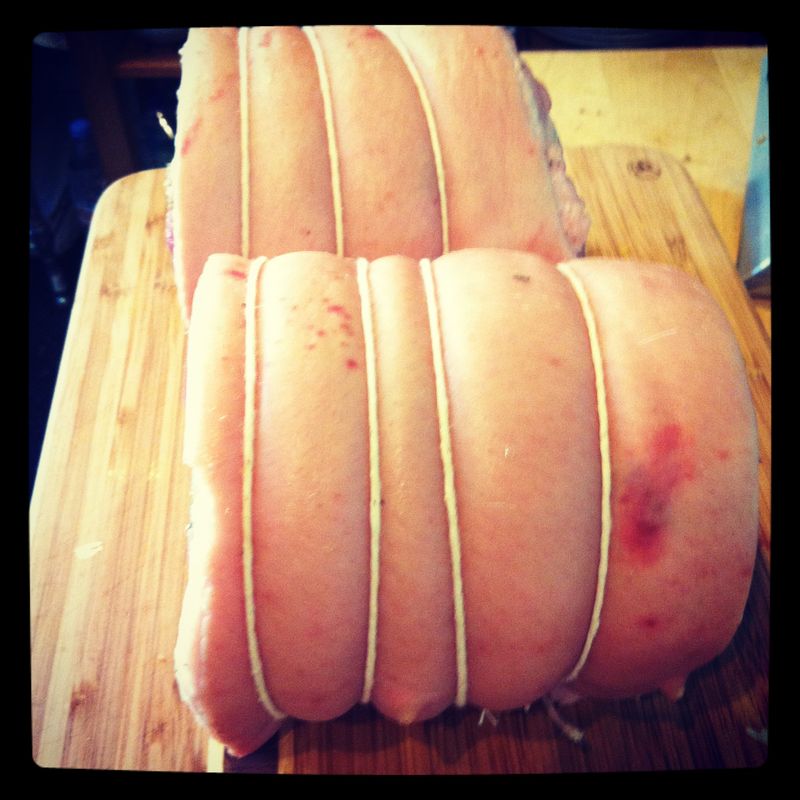 My porchetta was large, so I cut it in half to freeze part of it, and crayovaced the beast for an overnight marinade. Next day, I roasted it in covered foil for three hours at a temp of 325 F. Checking the temperature at 130F, I removed it and broiled the skin till bubbly and crisp.
Worth the time and effort, maybe a suckling pig would be fun to de-bone and roll?