Recently I tried a formula my mate Mick Hartley sent me for Laputabrød, a Scandanavian bread. It's a fennel, anise bread with malt, rye and wheat. Micks version is a sixty-six percent levain. I just used intuitive skills, and all seemed on the money, but… the proofing was a bit off.
This bread uses a pre-gelatinized dough, some golden syrup (I used sugar beet syrup), and a bit of sunflower oil. Verdict is still out on what inhibits a full rise; I may just ask Mick for his sage advise.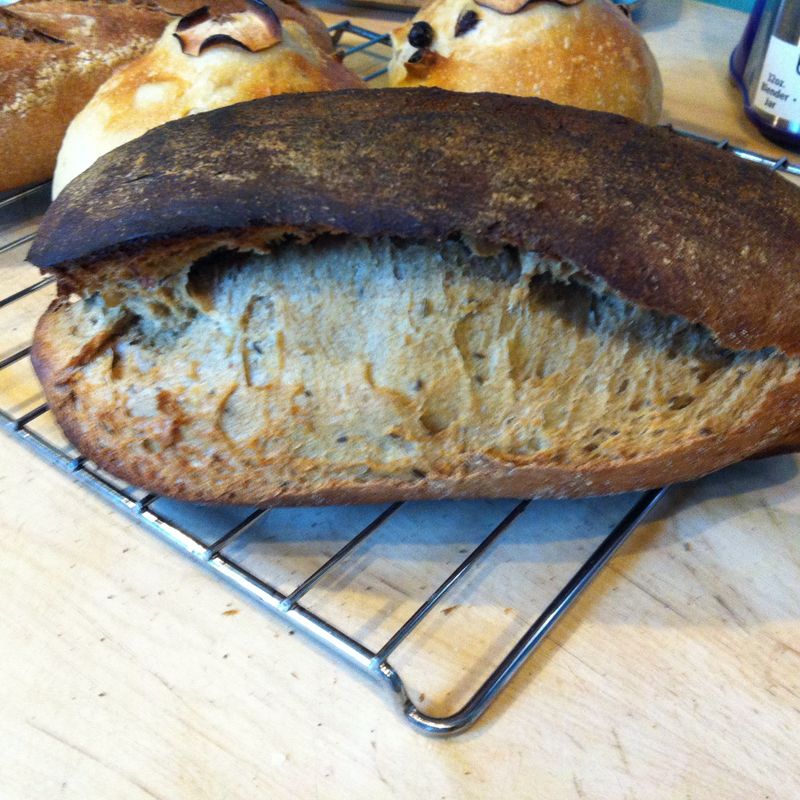 The loaf got a bit dark, probably from the beet syrup, and I didn't score it. No indications or ideas, I left it unslashed. Hence a wide gash erupted on it's side.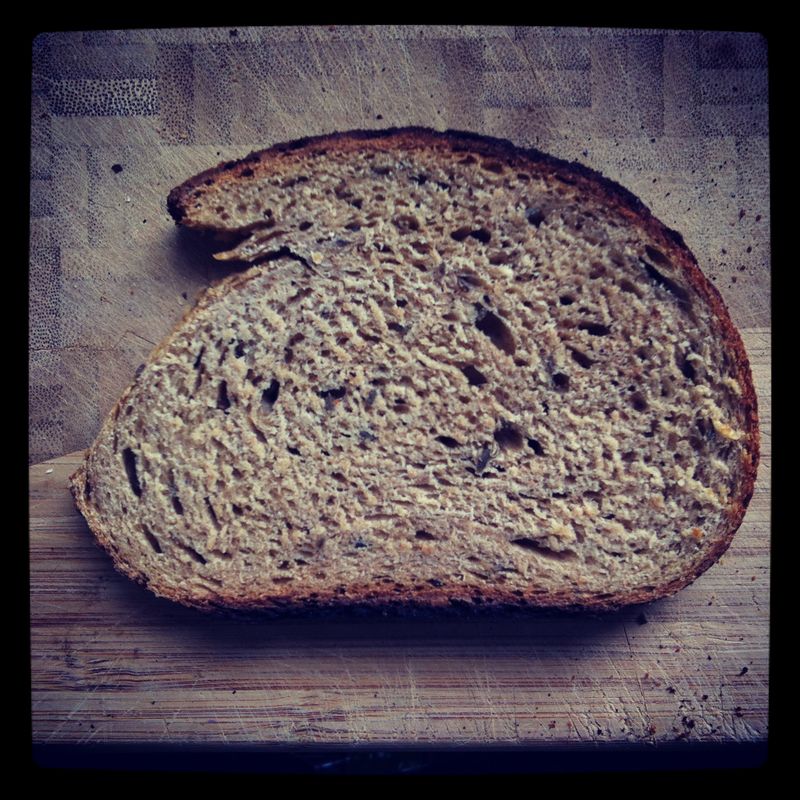 I waited impatiently to  taste. Rye breads need more time for the crumb to settle before enjoying them. Once sliced, I was greeted with the heady smell of sugars, fennel and sweet wheat and rye. I'll work out the split – probably just a proofing issue. Regardless, this bread will go into my repertoire for sure.