Burgers are a favorite for me. And it's a drag going to a restaurant only to get a store-bought bun that's not just boring but it's soggy. Worse, when the burger looks less like chopped steak than greying mystery meat.
Since the previous time "going out" yielded such an experience, when the burger mood hit me recently, I went out for some choice-looking meat, baked some hand-made rolls, and put together yucca chips seasoned with pimenton and cumin. What a delight. Here is my burger!
Bun take a bit of time; mind you these were yeasted… Next time, sourdough, of course!
Cole slaw. No mayo. Just JMB's Vinaigrette maison. Easy.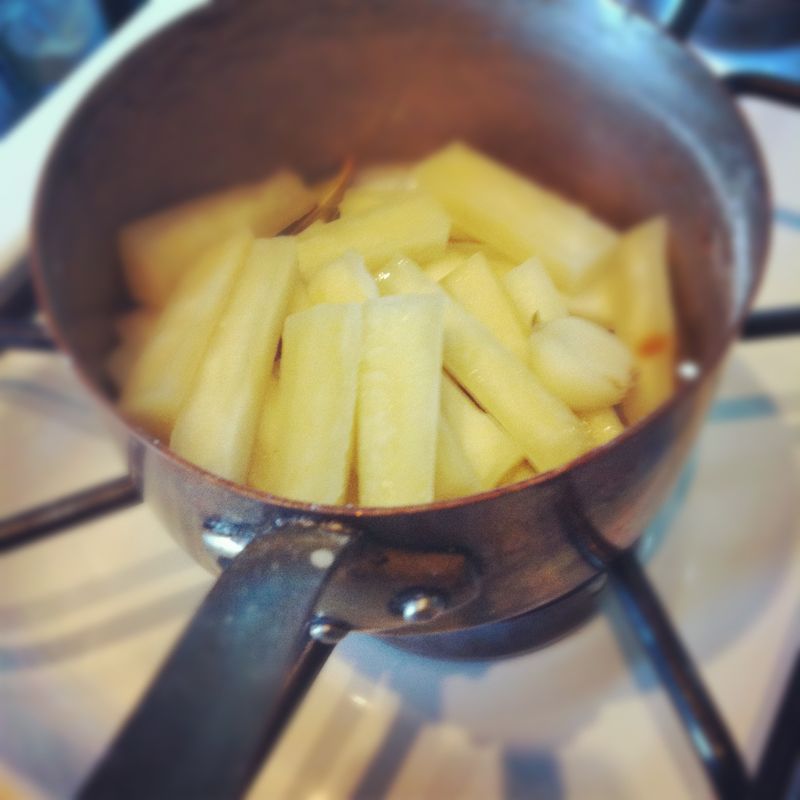 Yucca frites, water, garlic clove, bay leaf, boil till tender… drain!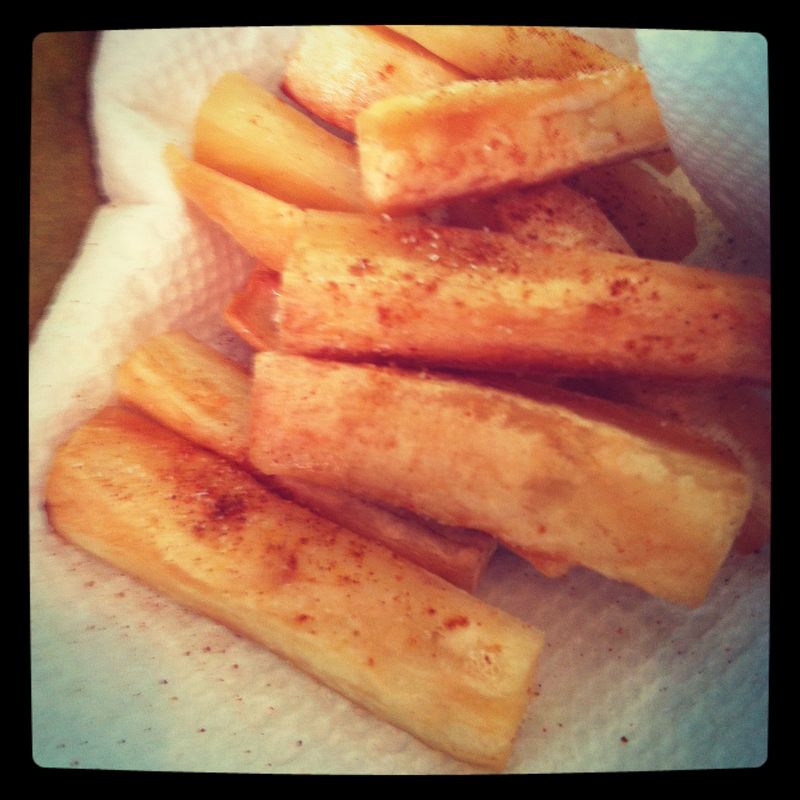 Fry chips till golden brown in a pan with oil at about 375 F, drain, season, pimenton, cumin, salt and pepper!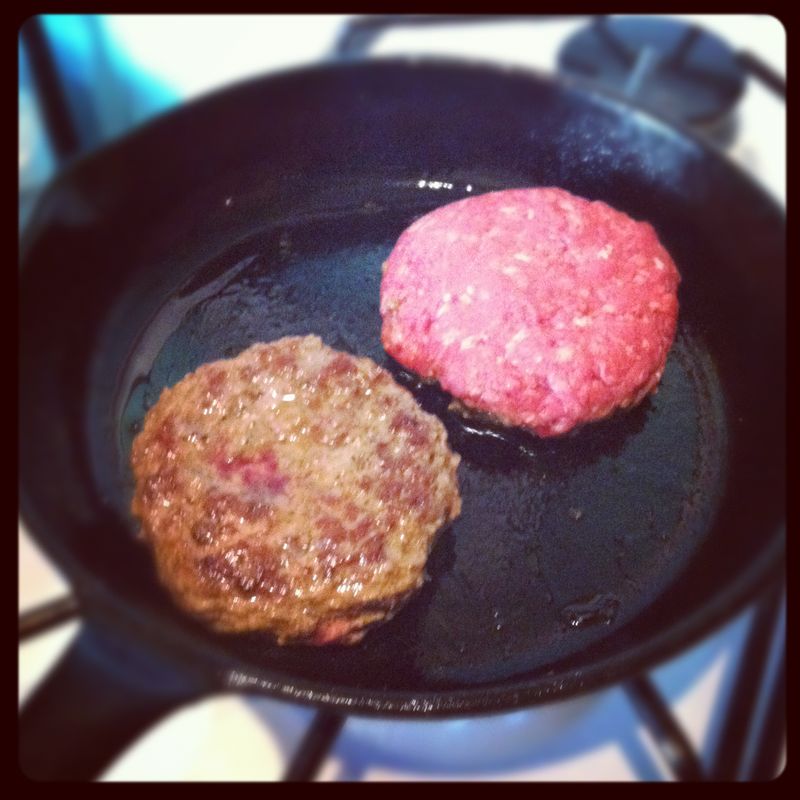 These are Dakota "organic" beef. I can't kill the steer and grind it in my apartment. Whatever, these were tasty, and will be for you, too, grilled or pan seared.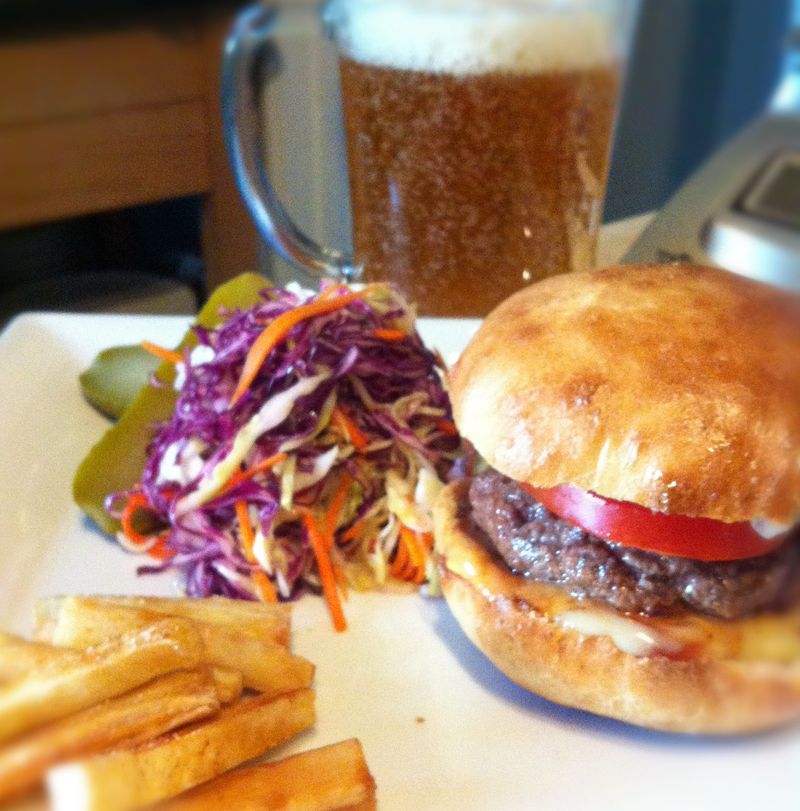 And that's a wrap; delicious, simple to prepare…and have a beer for God's sake, no soda!