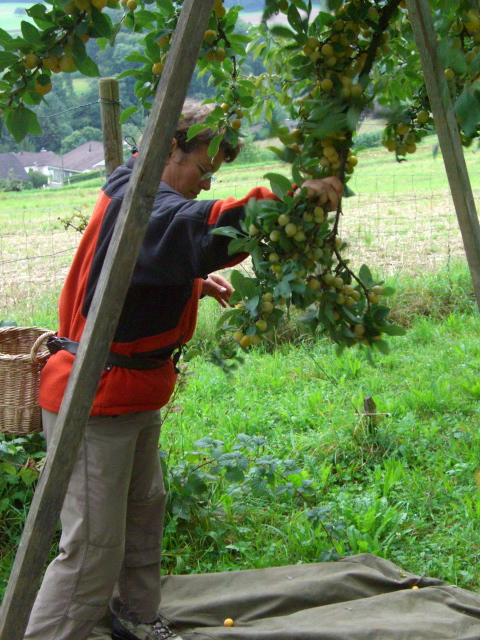 Plums remind me of summers in Switzerland under my sisters tree in her orchard in August. I still have a a week before I go and visit this year. So having a hankering for something reminiscent of her home made desserts. I decided to make my favorite  tarte au quetsche, or zwetchgen which is a just dough and fruits baked, but oh so flavorful.
Tarte au Quetsche
Dough:
250g Flour ( I used whole wheat pastry flour, but all purpose is fine.)
125g Butter
75g sugar
1 egg
pinch of salt
Rub butter into mix  of flour, sugar and salt, until you get a crumbly mix. Add the beaten egg and lightly combine till dough just starts to come together. Chill in refrigerator for about and hour or overnight.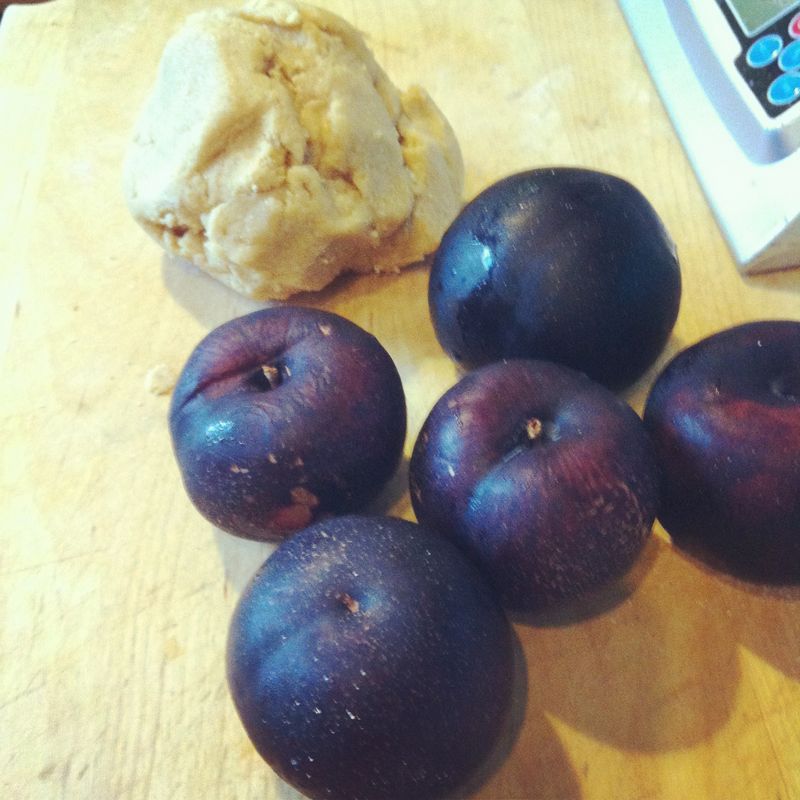 Plum filling:
5 plums
3tblsp sugar
1/2 tsp cinnamon
1tbslp. Sliced almonds
5 tblsp. bread crumbs (I used fresh bread and processed in food processor)
Cut the plums into eighths and place in a bowl. Mix in sugar, (minus 1 tbslp sugar for top of tarte) and cinnamon till combined.
Making the tarte:
Roll out dough and fill either an 8" inch tarte pan or as I did a cast iron pan. Layer the bottom of tarte dough with bread crumbs, which absorb the plum juices when baked. Place the cut plums inside the shell with the skin side down in circular layers till filled. Sprinkle almond slices and sugar over the top of the plums tarte.
Bake in a preheated oven 375 F for 35-40 minutes or untill the plum juices bubble and the dough has a golden color. Cool and sprinkle with confectioners sugar, serve with whipped cream or even Greek yogurt as I did for a lighter, yet creamy texture that feels a bit like creme fraiche.