Dan Lepard had an interesting version of a slider bun, the rage for mini burgers. I adapted it for my obsession for a soft bread roll common in Latin markets, but with a twist, using plantain flour. Plantains, a staple in Latin America, are fried, boiled, and mashed. In truth, the ways to use them are endless. They have a certain comfort feel and texture.
In Peter Gordon's book "Sugar Club," there is a rendition using shredded plantain which caught my eye. Ever since I've made unsucessful versions of it with levain. When I tried with plantain flour, often it tasted raw and unpleasant. Cooked in Dan Lepards method, the sweet starch of plantain makes for a pleasant savory plantain flavor. So I spiked the flour with garlic, cumin and substituted achiote oil in place of butter. This gave a familiar delicious flavor combination of the Latino spice profile. In Dan's recipe he called for instant yeast. I had none, so used ADY (active dry yeast) with an inclusion of my liquid levain for a boost.
Cooked plantain flour with milk, achiote oil to substitute butter.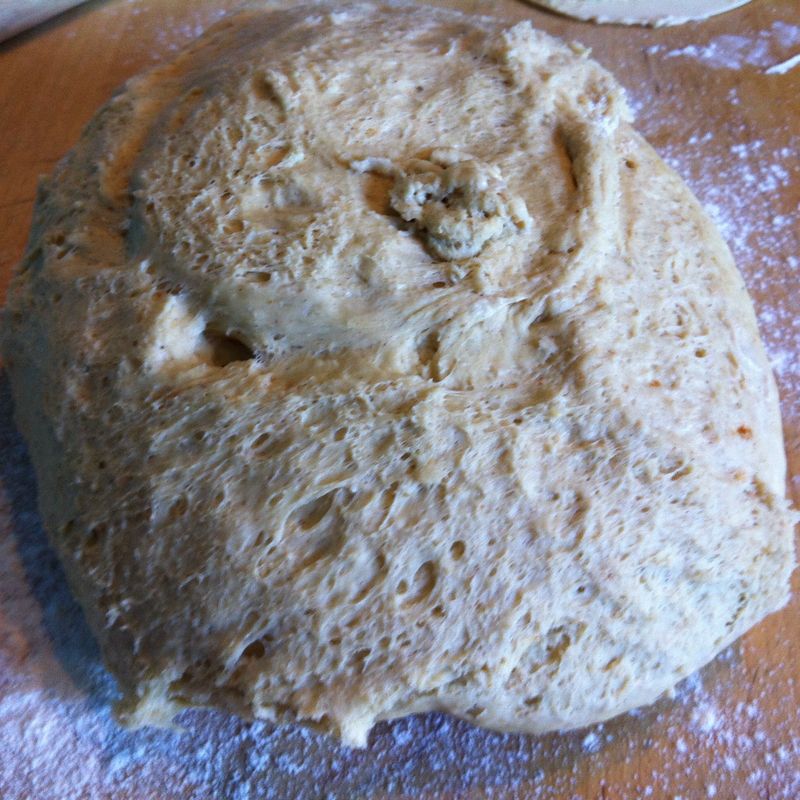 Dough risen with an inclusion of powdered garlic, cumin and pimenton, change the flavor profile for a latin profile.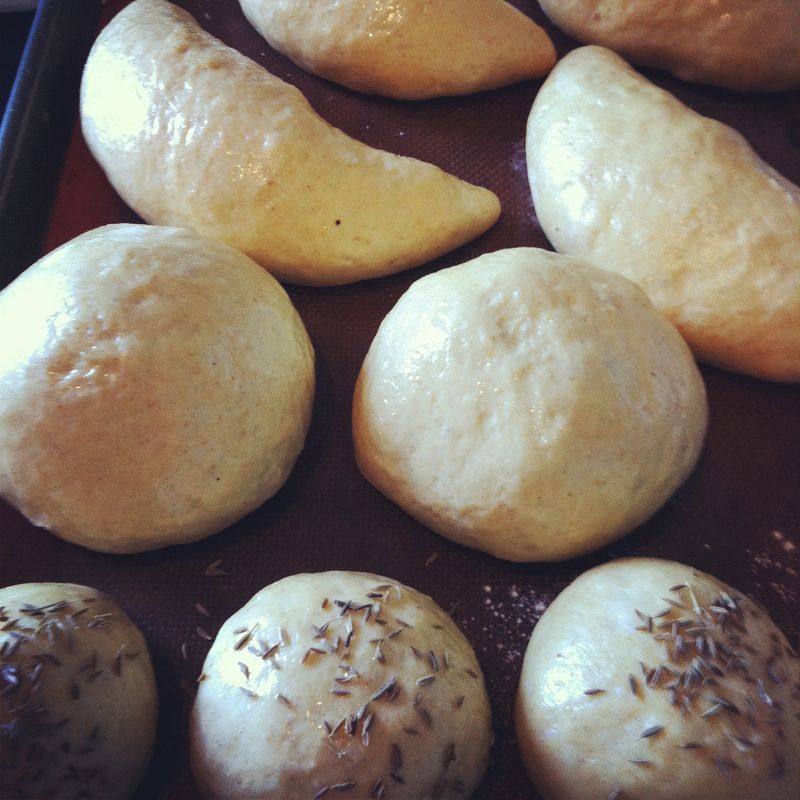 Small slider size rolls with cumin seed..a larger 175 gram roll and a banana shaped batard, maybe for a jamon sanduche?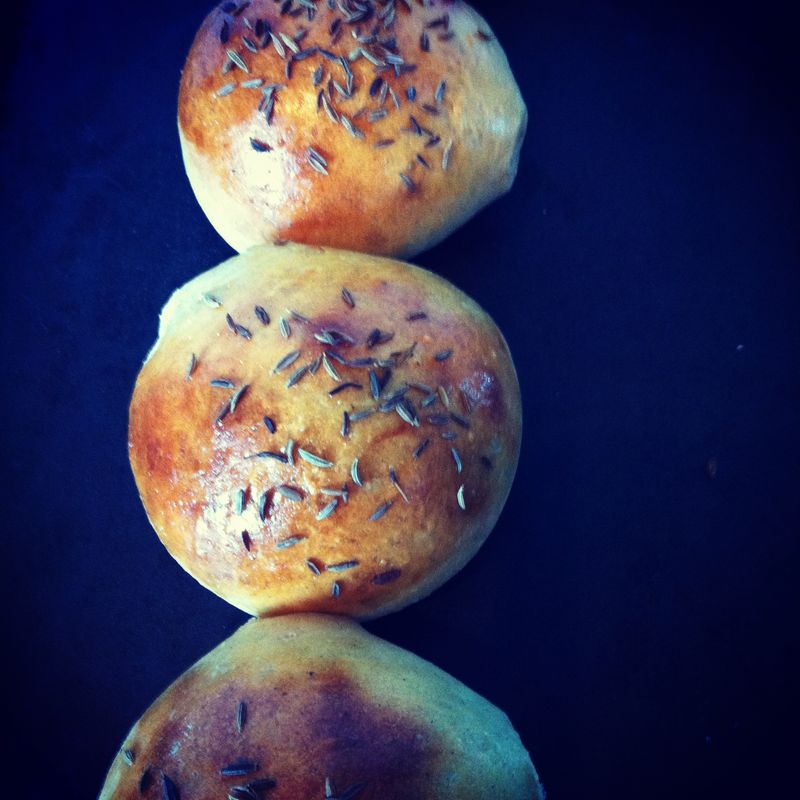 Finished, shiny, aroma of spice, sweet palantain cooked and heady cumin. Just add a fresh cheese campesino and some ham or pulled pork!