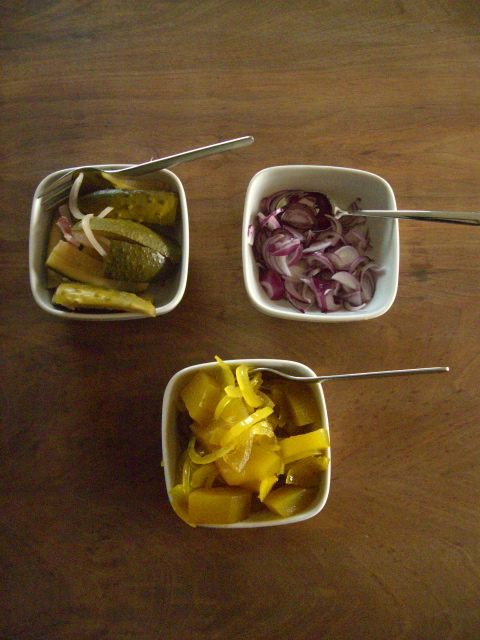 My sister Rachel is the epitome of a hard working mom; five perpetually hungry kids, a garden, orchard with trees to harvest, etc. etc. etc.. But whenever I visit her in Switzerland she always takes time to prepare delicious  meals; spatzle with cheese and onions, fondue, stuffed zucchini flowers, and cakes. Among her many recipes, I most love her pickled zucchini. Since it's the end of summer I thought I'd share this – while zucchini are still around.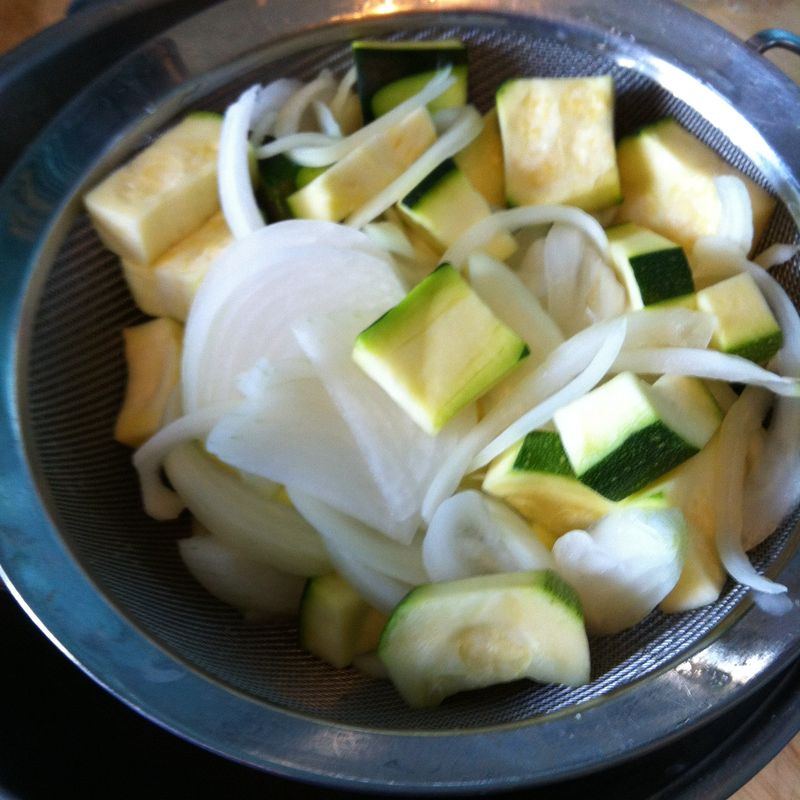 (Zuchetti)Zucchini  Pickles:
First day
500g Zucchini  cut into half moon pieces, about an inch and a half (She said squares,but they're round? So I squared them off, next batch half moons, your choice!)
3-4 Onions sliced
30g salt
Mix together and sit overnight covered.
Second day
 Wash the salt from the zucchini and onion  well  under  cold  water through a colander. Make a brine with:
half a liter of water, half  a
liter  of vinegar, 400 g of sugar 3
teaspoons of Curry and one teaspoon of peppercorns.
Cook the zucchini  5 minutes in the brine, and jar in mason jars that have been sterilized with hot boiling water.