After I'd seen  an episode of Anthony Bourdain's The Layover set in Philadelphia, I decided  I wanted to try  Zahav restaurant . It's located in the "Old" historical part of town, with a windowed view which kind of reminded me of photos I have seen of Israel's capital building, the Knesset. Step inside and you find a dynamic dining room with a first rate staff handling the crowd.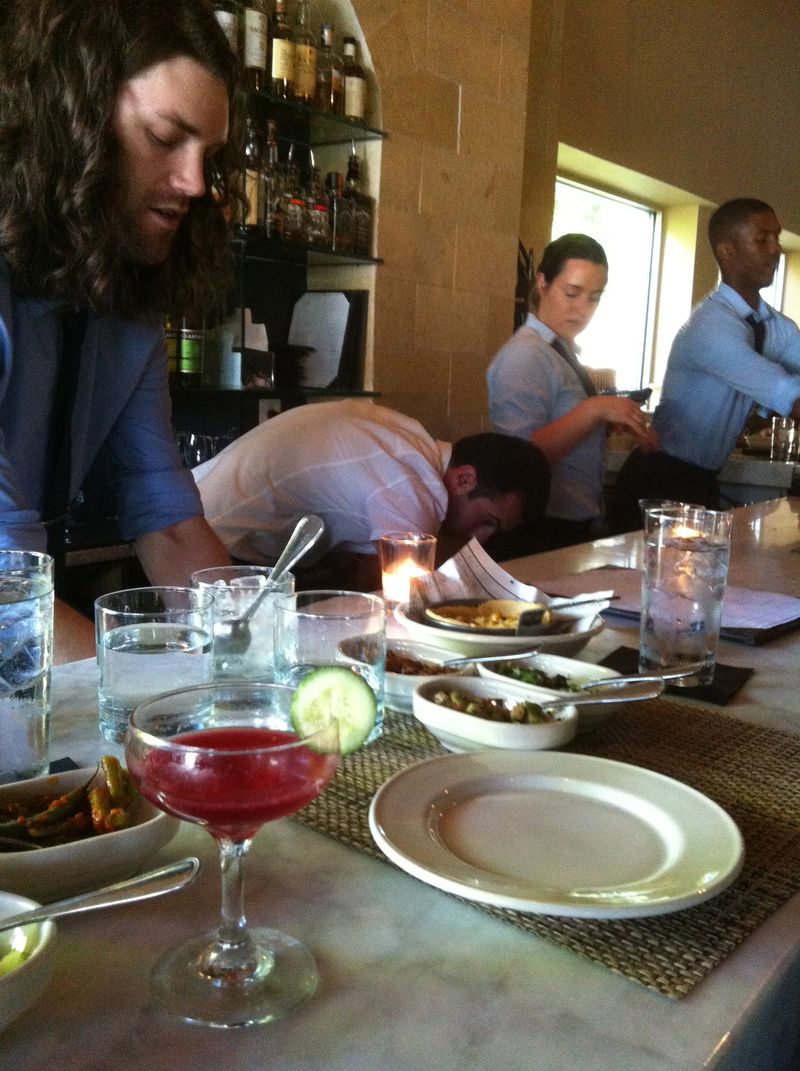 The place was full so I ate at the bar, which let me enjoy my food while gazing at the semi-open kitchen as well as the bustling bar. The menu is full of flavors and choice. I started with hummus, served Turkish style (which has a mix of butter and olive oil). Along with the house-baked laffa bread, it blew me away.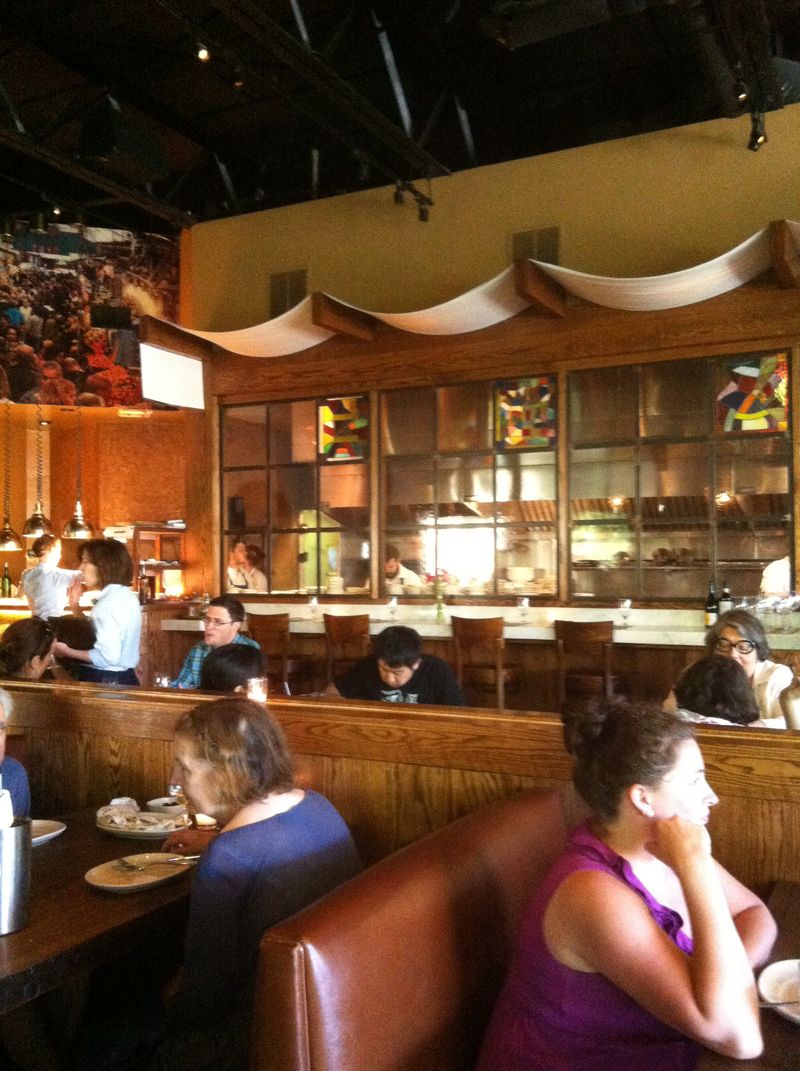 With a bit of raki and a delicious list of small mezze style dishes (including a nice falafel of summer squash sent from the kitchen), I was deliciously pleased with all Zavah offered. Dessert, which is usually an after- thought for me – a bit like cocktails – were the final punch. A knockout. 
Here's some of what I had.