Since I first noticed the signs in front of Eataly in the Flatiron district, it intrigued me. I had heard rumors that its founders included both a famous chef and a food family emporium, and obviously it was going to be Italian. Other than that, I wasn't sure. Then I finally figured out that the Batali and Bastianich's  were behind this Italian temple to food.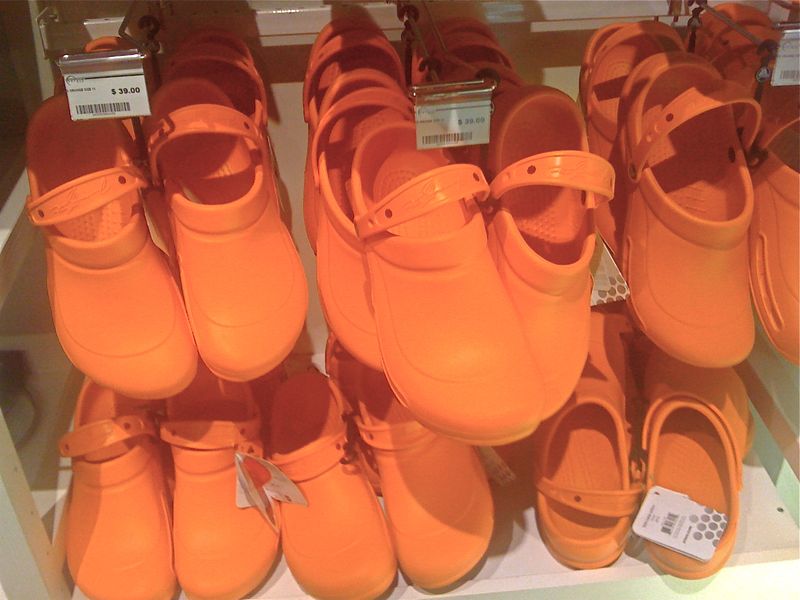 It finally opened, drawing masses of out-of-town tourists (American and foreign), folks from Jersey, and local curious gourmands. One weekend I slipped through the crowded doors, making my way through rows of pasta, sauces, oils and various food stalls. Then I stopped to try some of the offerings. But the loud and boisterous crowd made it difficult to eat my $14.00 porchetta sandwich, frugaly dressed with hand sliced,rosemary laden pork, some fat drippings and simply sprinkled with sea salt. Sticker shock and the crush of the maddening crowd had me squeeze myself out till I was popped back into New York's Herald Square – the area best known by Shake Shack and Madison Park.
I tried it again recently, going with my wife at 9:00 am to the store's cafe, which opens slightly earlier than its mothership. The first thing I noticed were some Dolce and Farro croissants made with olive oil. The other thing I noticed was a line of people waiting to order. So we decided to return later for the main stores opening at 11:00 am.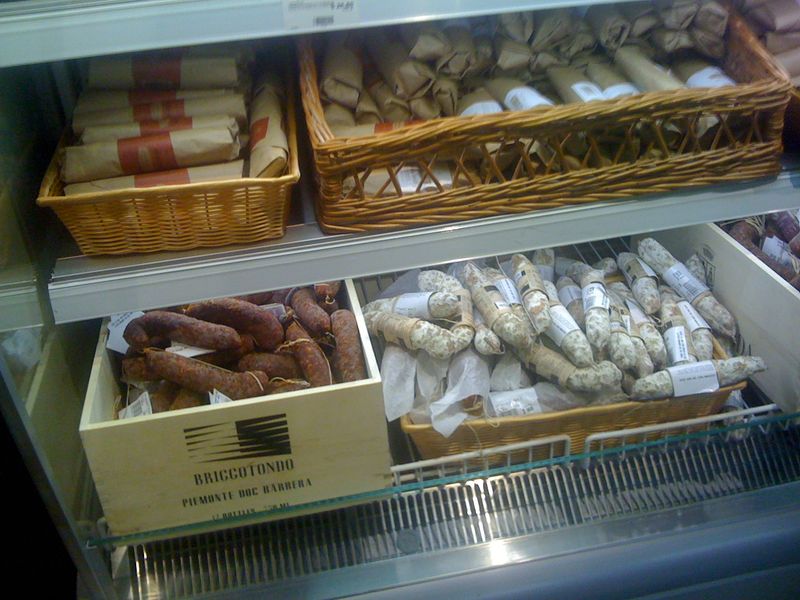 Returning later, my wife and I took a quick, "ooh and ahhh" walk around. Yes, we were impressed. But with the recent drop of the dollar, it was expensive. There were no sales, and though Eataly is an Italian market, it's structured like a high end department store. In otherwords, you aren't going to haggle or get discount prices. That said, the place has some gems. A few are actually local but most are obviously imported from Italy. Apparently, the original founders of the store in Turin follow the ethics of the slow-food movement. I'm not sure they would like the New York version's carbon footprint. But there definitely are delights.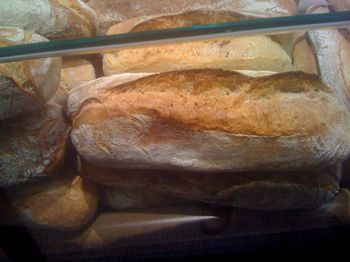 Bread-head that I am, I was pleased to finally be able watch some of the Italian-speaking bakers making bread, obviously training. It's said that Nancy Silverton, of Mozza and formerly La Brea Bakery will be overseeing the baking operations.  The loaves looked fresh and straight out of the oven, with signs of rising loaves on bakers racks.
Across from the check-out aisles is a ceiling high glass window filled with wine bottles… basically a fully stocked Italian wine shop. You're not going find a a $7.00 or $10.00 range here, but the sales clerk was Italian and was quite helpful. With its interesting choices, I had a strong urge to go to work stocking my own wine rack at home. But as suggested above, it was a bit on the pricey side. I stuck with bread.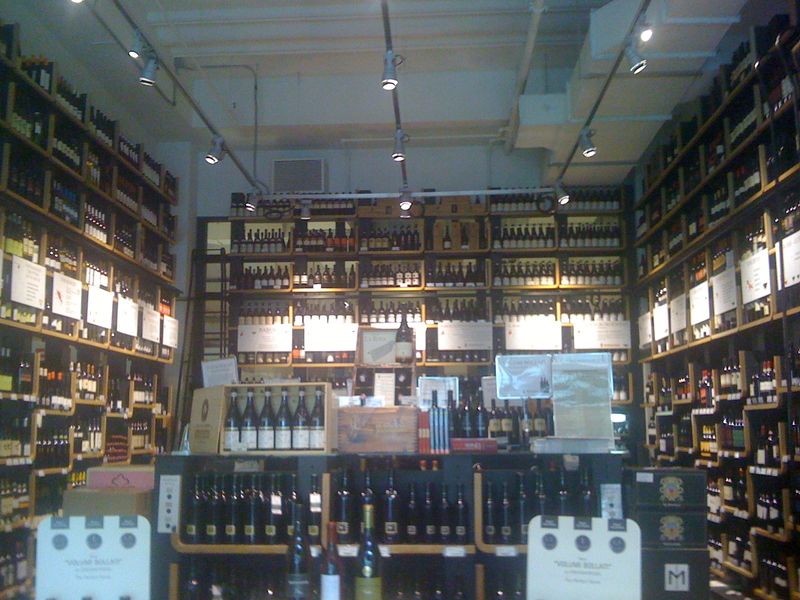 The various restaurants inside the store are booked solid, and the pizzeria bustling. Our attempt to make a reservation was futile on the Saturday of our visit. The only opening was for pre-theater dinner at 5:00 PM. If you're going for dinner, you'll have to wade through the broohaha to get a table. This has become a destination place.