My first falafel was eaten in the mid-east. Only it was mid-eastern Connecticut, the white-bread suburbs of Fairfield County, where my family moved from Europe decades ago when I still had lots of hair on my head. I still remember the lunchtime introduction, coming via an invitation to a wealthy kid's house who had an Israeli nanny. Delicious!  If flavor memories could speak, they'd sing a sensational song. Tel Aviv pop meets Cairo evenings. 
Through the years, nostalgia has transformed into a hardcore legume fritter addiction, stoked by periodic visits to Mamoun's famous falafel, as well as the pushcart seller "Jimmy's Falafel," a stand on Brooklyn's Atlantic Ave. introduced to me by my brother and fellow chef, Philippe. 
More recently, I have tried to feed the longing with visits to local Lebanese shop in my neighborhood of Sunnyside, Queens. But too often, rather than fry it fresh (or at least reheat them in an oven) the local guys simply pop what's made into a micro-wave – a downright uncivilized way to serve something which, when done right, is light and delicate rather than just pumped up greasy fry food.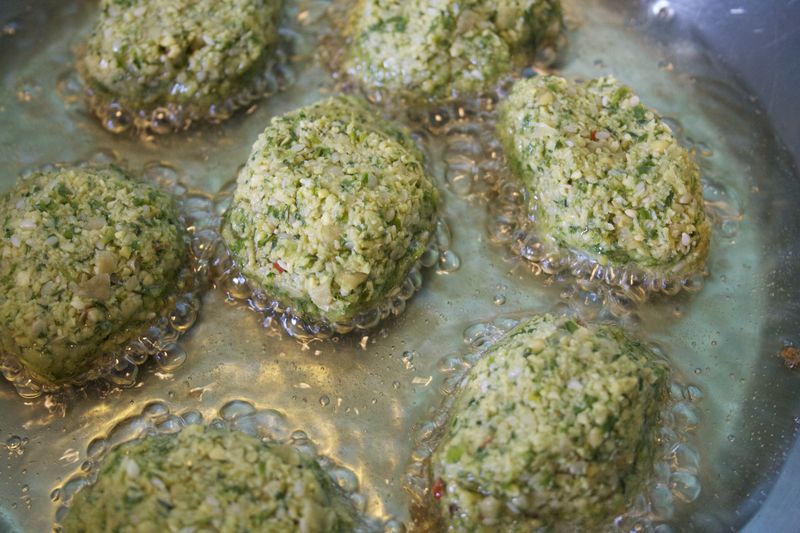 And if you think I'm getting high-toned about what is and isn't civilized, talk to Kamal Mouzawak, a man who claims this dish has divisional fault lines and tracks everything about the dish from which chickpeas are used to its origins. Nevermind, I am hungry and I couldn't care less about those human propensities towards nationalism, especially with food. Above (and below) are photos of my own attempt to create the perfect falafel right at home. 
My recent falafel were made with straight chick peas, though you can also use a mix with fava bean. In the future, I will play with other legumes;, black bean, lentils, etc. And while usually they are deep fried, I just used a shallow fry pan for the frying. I guess it made me feel less guilty. 
Falafel are great with virtually any sauce, or just a salad with some yogurt, adding tahini, pickled turnips, hummus, or hot sauce. The flavor pairings are endless, alone or adorned. Personally, I most love mine eaten within a sandwich, especially with pita.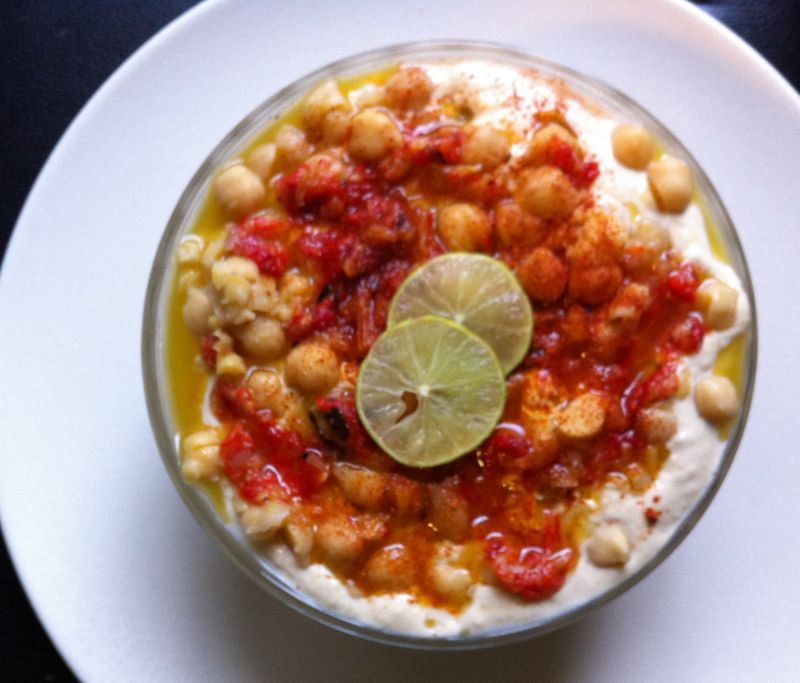 My falafel mix screamed "pita," (or chanted it, anyway), so I was happy to oblige, whipping up a sourdough version. Summer is a good time for quick flat breads.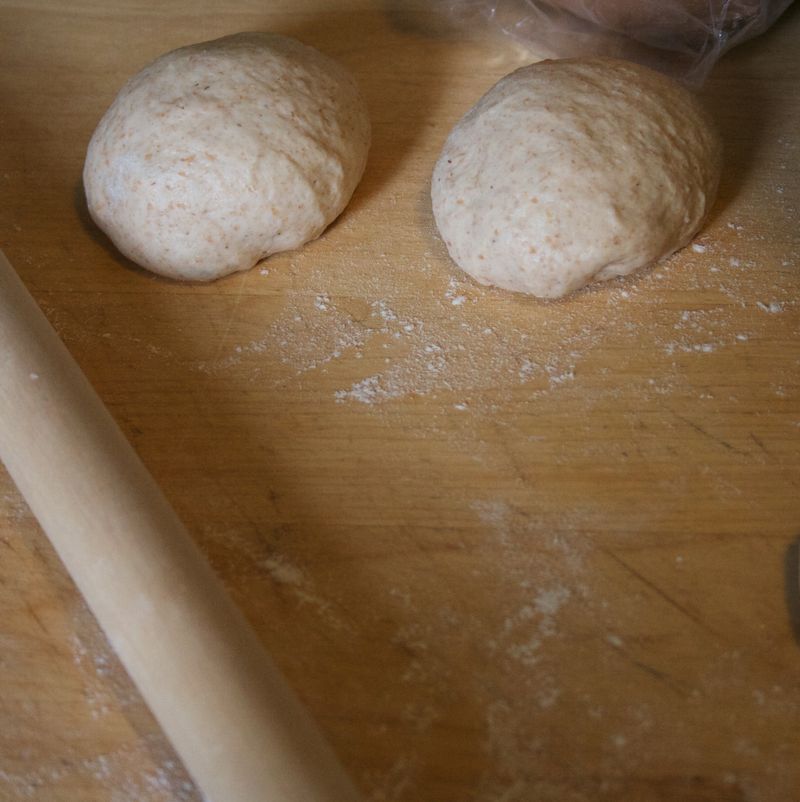 With all sorts of available formulas, I picked this one from a wonderful source, Barbara Abdeni Massad's book,  Man'oushe. I played with 40 percent leavened flour, and added in some whole wheat for rustic taste.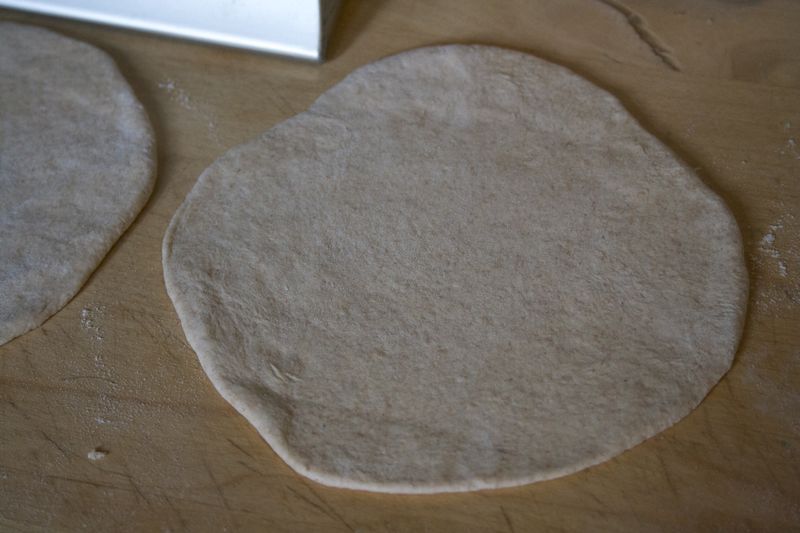 The August humidity high and the  kitchen hot, I already had some kick'n liquid levain. And it only took a 30 minute bulk ferment, dividing the dough, and a 10-15 minute rise after rolling out the pita.
Love to watch the dough rising, puffing into pillow like spheres on the hot stone.  Mind the steam when you rip into these pita, as it's hot!
So if you're in the mood for mezze and a quick flat bread, pita and falafel offer plenty of pocket to fill with good eats.