Years ago visiting Montreal for the first time, I enjoyed the cafe Olive et Gourmando. It's home to my new-found baking friend Marc Andre Cyr. We met on Twitter, with both of us sharing a big appreciation for great bread. He both bakes and cooks at the cafe, and gives private classes. If you can't go visit him in Montreal, visit his blog.

                                  Marc and Vanessa with breads for Osteria Venti
Visiting this past weekend, this place was packed. As the photo below states (a sign that sits above the counters), Olive et Gourmando are serving true quality.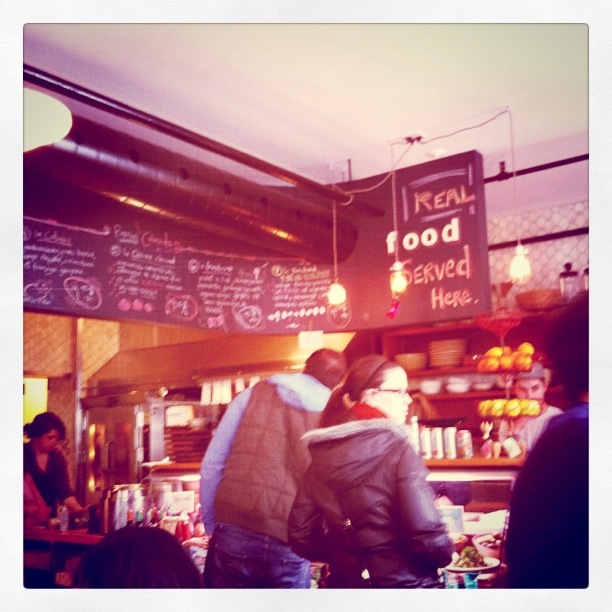 After communicating over Twitter, I finally had a chance to meet him. He invited me to stay for lunch, suggesting a salmon platter, one of the many dishes his girlfriend Vanessa (who cooks with him at the cafe) had created. 

Featuring hot smoked and cold smoked salmon, a menagerie of salad, radishes, cucumbers, egg, celery remoulade, it was delicious and beautiful. It came with a serving of Marc's amazing toasted buckwheat bread the seeds of which provided a lovely nuance to a flavor-filled platter, which I washed down with some Oregonian beer from Rogue Ale, Dead guy ale. 
I returned again for breakfast the next day, enjoying at Pointe-à-Callière in the sun, a cafe Americano with a Chausson au pomme covered with brown sugar and amazing apple filling. As well as a a brioche filled with apricots, white chocolate and macadamia for desert. Decadent, eh?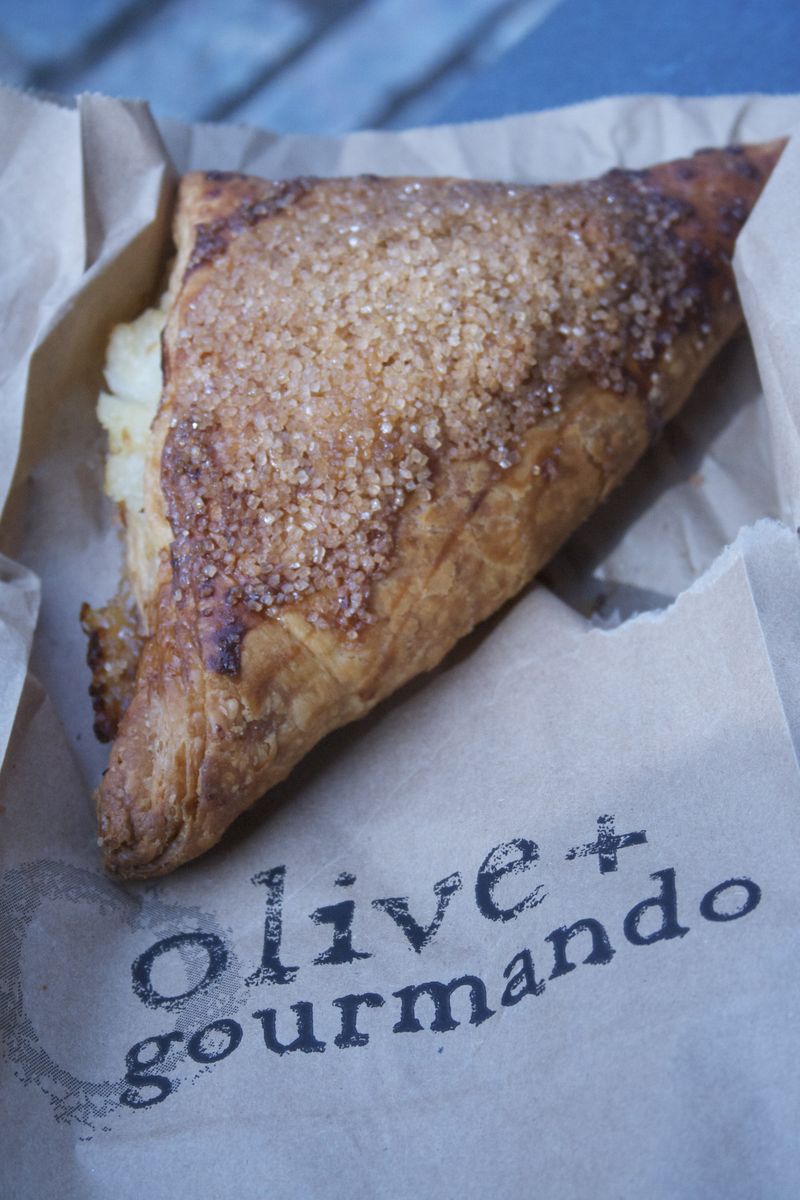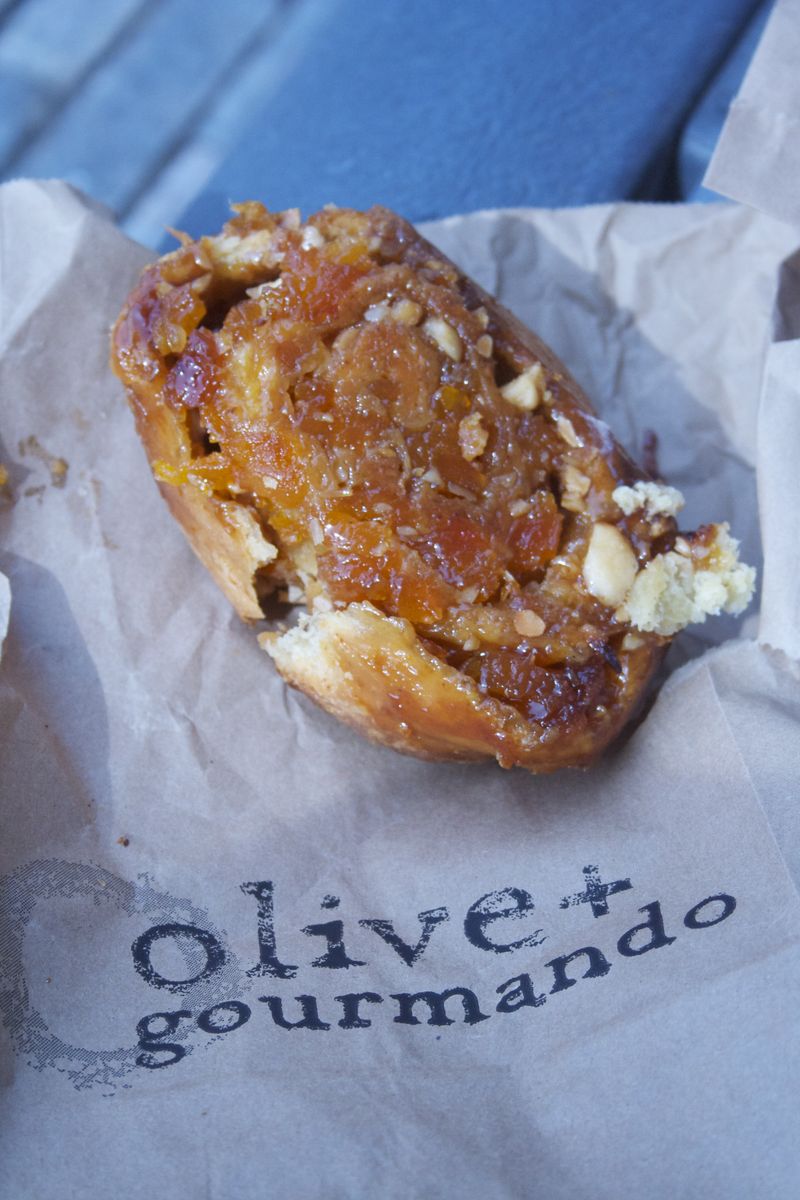 My last morning in Montreal, I had to get to Olive et Gourmando to say goodbye to Marc, so why not have some breakfast? I ordered up Vanessa's "poached-egg-on-your-face-panini sandwich," very difficult to eat but amazing to eat, worth the post-sandwich face wiping and messy fingers!