Recently, my Montreal chef friends Michele and Guisseppe were baking a bread similar to a kaiser roll, the old fashioned sandwich roll that characteristically features a hard crust and soft center. Up north, they call these breads Rosettas or Michettas. In actuality, they're Italian breads from Lazio region. They have a look known as "soffiato," which translates as "blown,"  because of the way the top crust has the markings from a metal stamp and its inside is airy and light. 
I wanted to get into the fray of baking my Canadian-bound buddies. And so I proceeded. Here's what happened.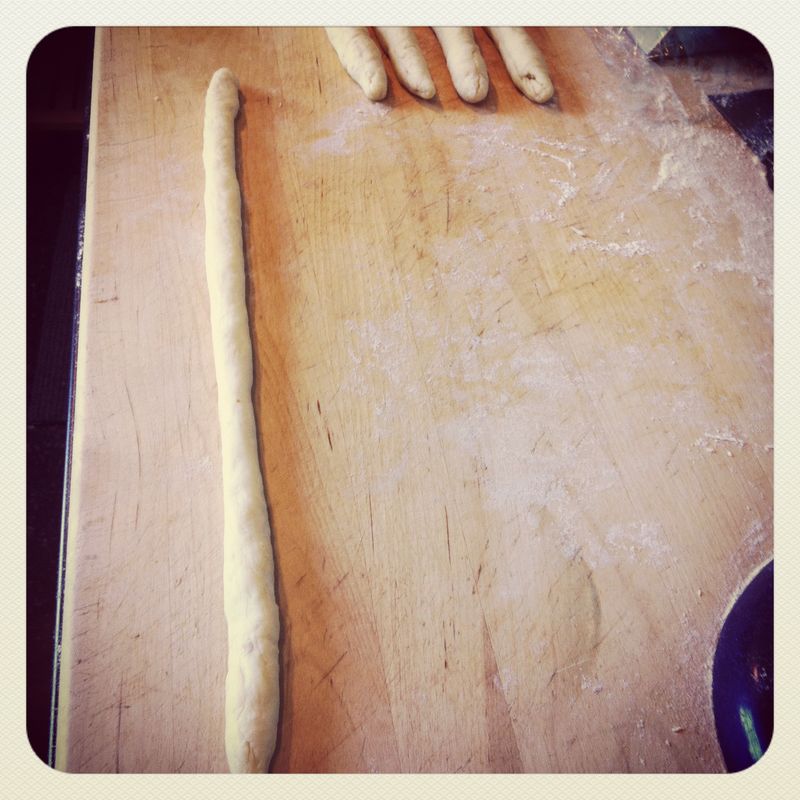 Not having the stamp for the crust, I utilized a technique from an Austrian baker. My best way of describing it is rather than use a tool, I hand-crafted a single braid (or plait) that resemble's a sailors slip knot.
Anyway, this dough is a soft roll in the crumb, with both yeast and a biga (pre-fermented dough) of 65 percent hydration. Oil and lard will usually enrich this dough to give both flavor and crispness to the crust (Strutto), so I went solely with extra virgin olive oil.
There's a bit of sugar to sweeten the roll, which I sort of like, as it compensates for the salty toppings. In this case, I enjoyed the bread with Trapenese pesto, as well as mozzarella and prosciutto. And so will you, and just for extra zest, add a cold glass of water or, even better, a tall glass of birra.